Discover or progress
Tropical is a spot which offers optimal sailing conditions regardless of the wind direction both for beginners and for advanced athletes.
Thanks to our partnerships with brands like Neilpryde, JP Australia and Windsurfer LT, Tropical offers you a wide range of high-end windsurfing equipment adapted to all and to the weather conditions of Lake Geneva. We have many different models of boards (from 80l to 240l) and sails (from 1.0m2 to 8.2m2) and every year we stock our club with the latest and best equipment, so that you can always have the right equipment when you are on the water, no matter what your current level or the level you are reaching for is.
In order to save time before your first session, please click on the button below to fill out the information sheet (last name, first name, etc.) so that we can prepare everything for you. This is essential so that you can make the most of the activities with us.
Lessons
For all of you wishing to learn how to windsurf or wanting to improve your windsurfing skills, we have private or group lessons for all ages (starting at 7 years old), with equipment adapted to your level. We offer a vast lesson program that ranges from single sailing lessons, to 5-hour courses, as well as one-week courses for youngsters (2h / day or from 9:00 to 17:00 alternating with SUP and swimming) in the summer holidays in partnership with the Sports Department of the City of Geneva..
Visit our Calendar Page to find the next available spot and then give us a call at +41 022 786 16 79 to book your class!
| | Junior(-20) | Adults |
| --- | --- | --- |
| 55min private | 75.- | 85.- |
| 5 x 55 min private | 320.- | 370.- |
| 55min 2p | 60.-* | 70.-* |
| 5 x 55 min 2 pers | 230.-* | 300.-* |
| 55min Collectif | 40.-* | 55.-* |
*price per person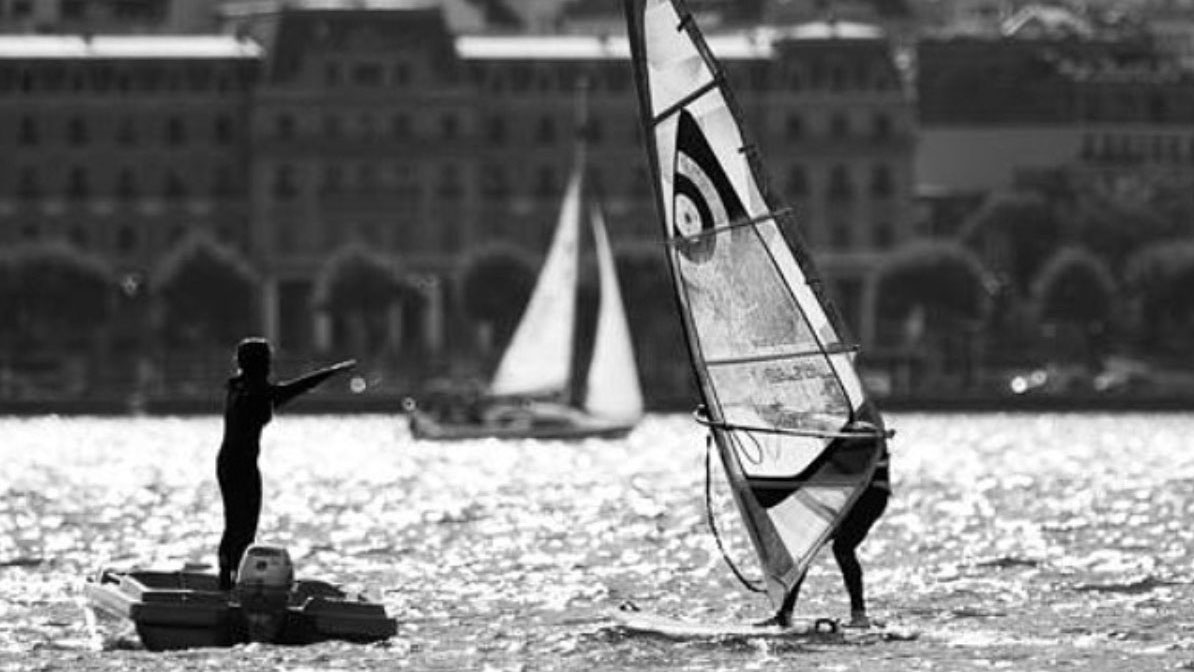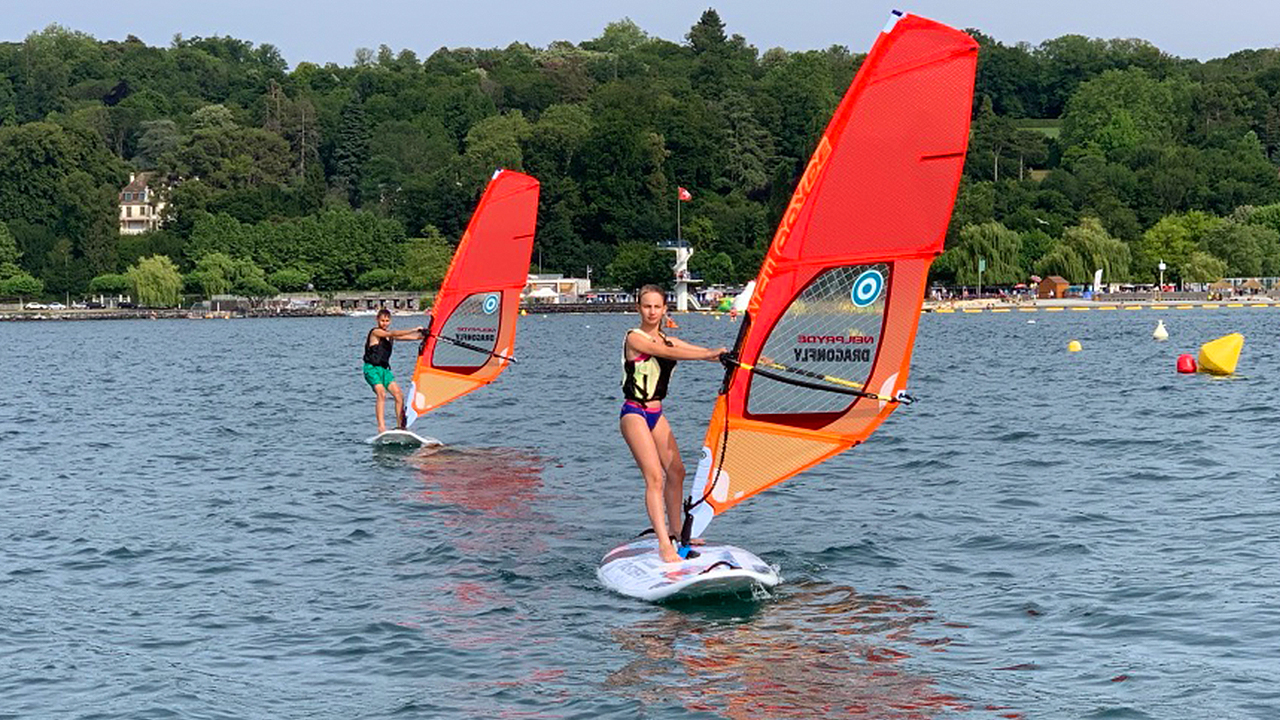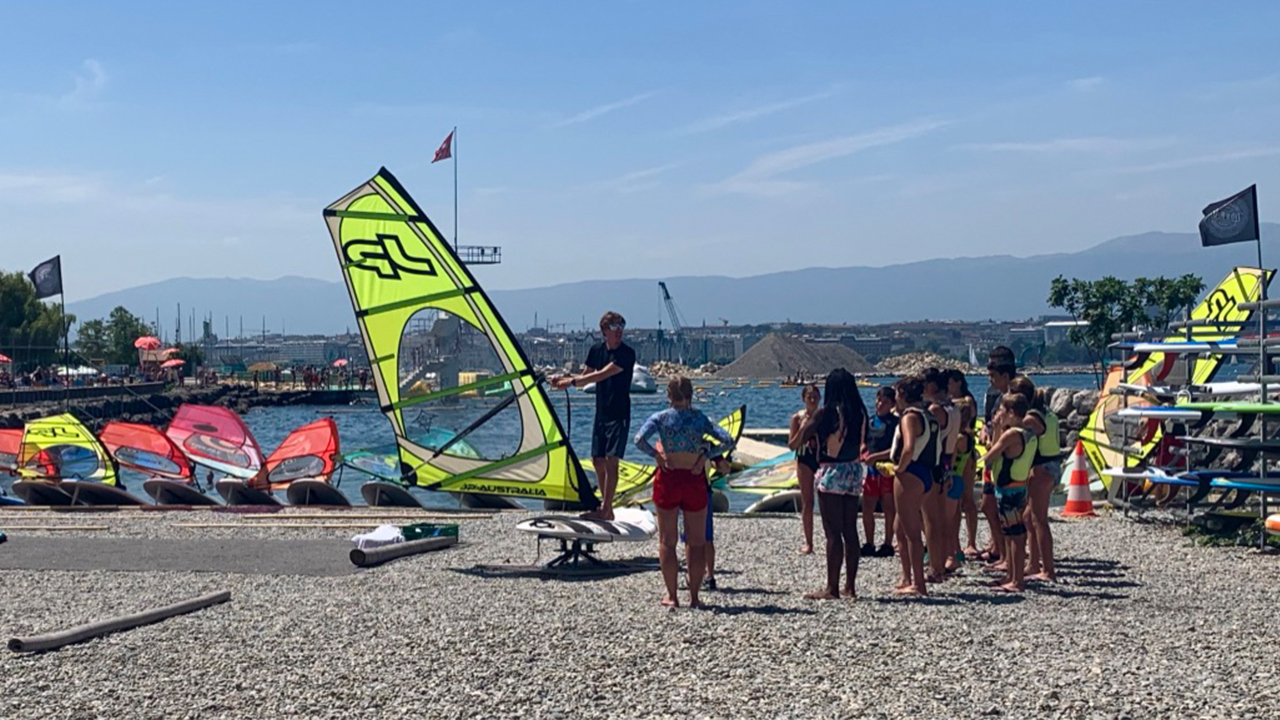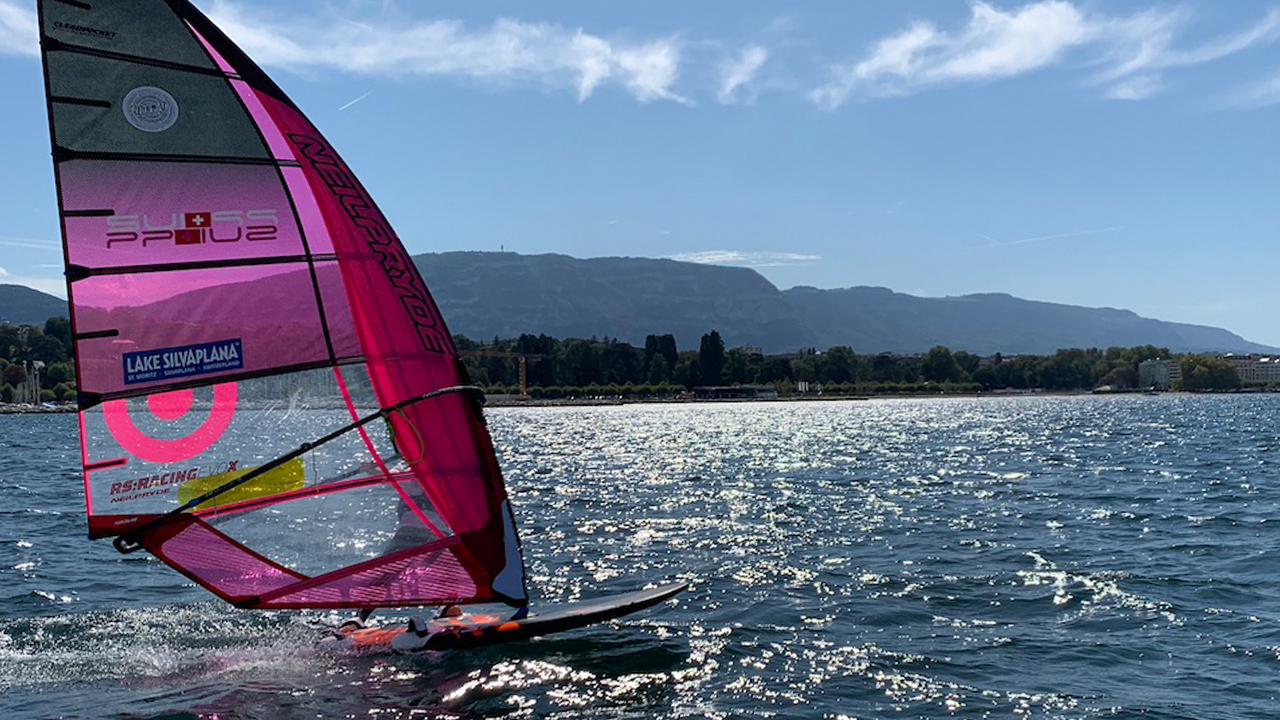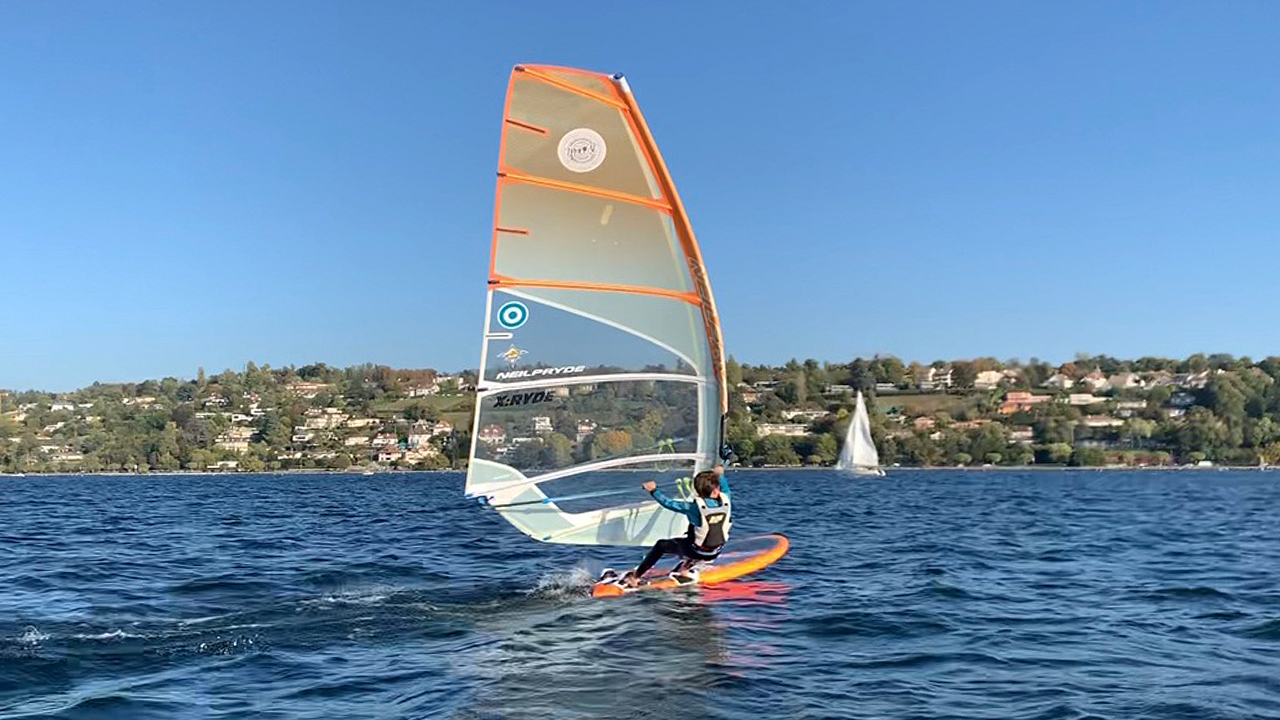 Rental
The windsurfing rental includes full windsurfing equipment, a life jacket (compulsory), a harness, a wetsuit and booties.
Rental equipment is divided into two categories, depending on your performance level:
Leisure: ideal for beginners or intermediate riders.
Premium: for riders looking for high-end equipment.
Season passes offer more flexibility, as they include the rental of stand-up paddle boards in the Leisure category, and stand-up paddle boards and foils in the Premium category.
Junior(-20)
Adults
1h
Loisir
20.-
29.-
Premium
30.-
38.-
10h
Loisir
180.-
260.-
Premium
270.-
350.-
Abo saison
Loisir
420.-
650.-
Premium
550.-
750.-